Discussion Starter
·
#1
·
So last week I built a new table for my bead roller so I could handle the longer pieces of steel when running them threw the roller. It's ok to have a second set of hands on straight bead rolls or other type dies, but when moving in quick arches its tough to ask some one to move around quickly the exact same way you intend to.
Any way, I started out making a set of inner tub panels, and the center tube.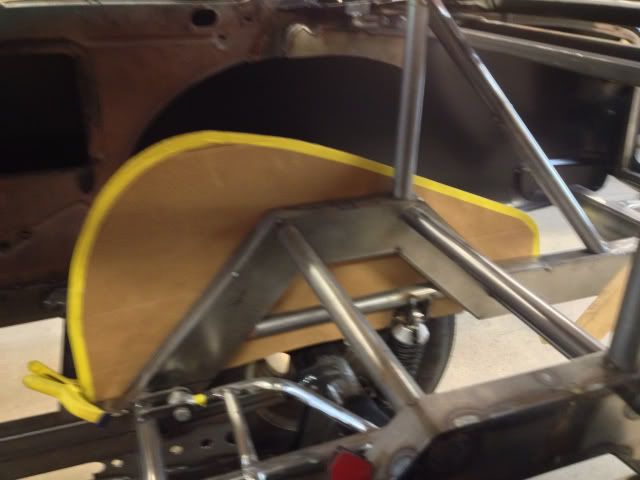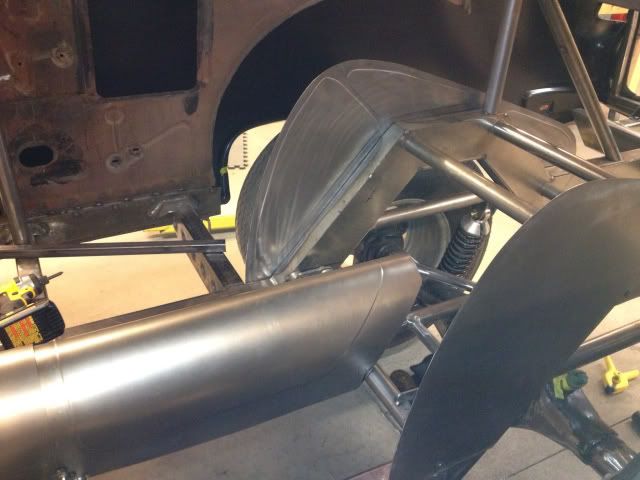 Then to put my table to use ,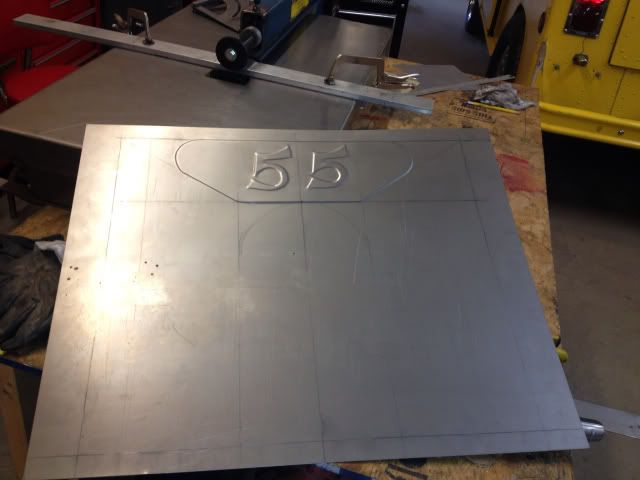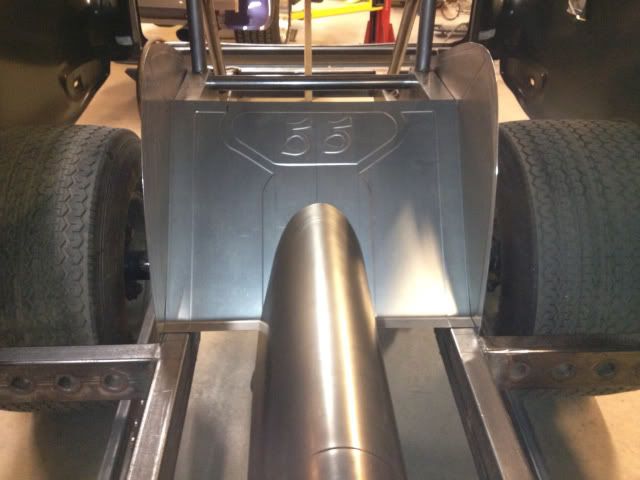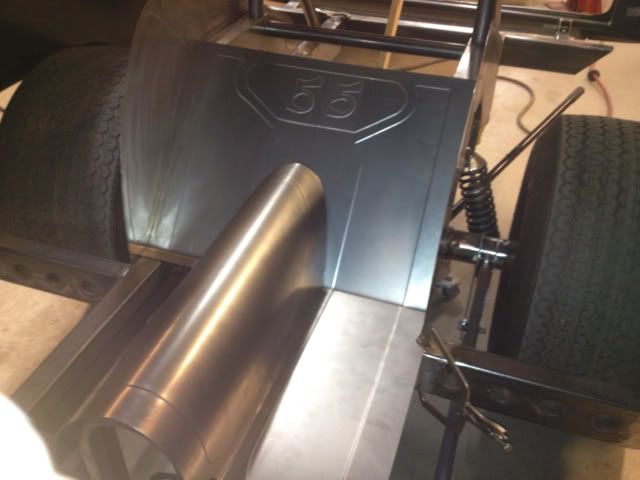 Now I have to trace around the edge and cut a clean radius. I did this with a small piece of half inch square tube with a marker taped to to read the exact shape. Then I flattened out the tube and stuck it in the shear.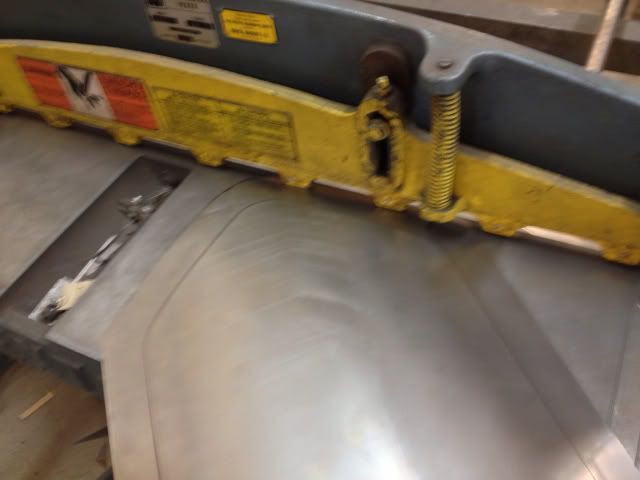 Now that its close I will grind with 80 grit to my mark.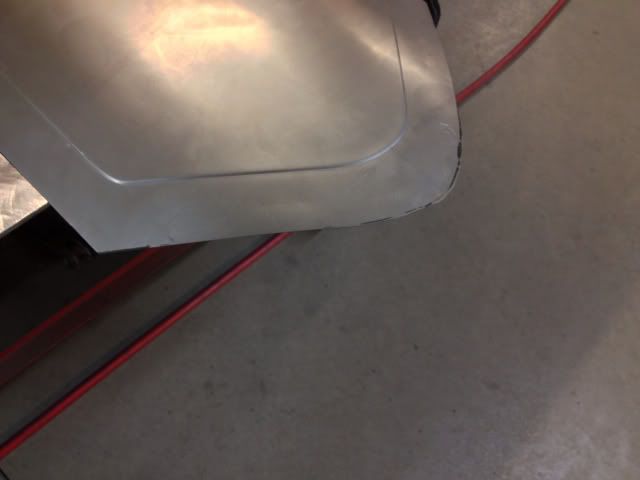 Then put it back in shape.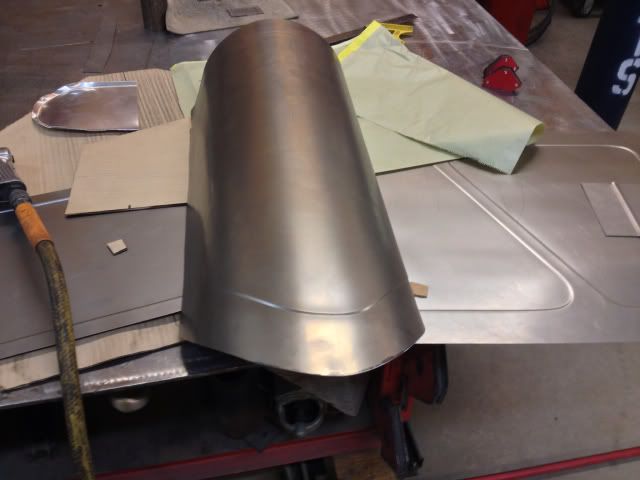 And a trial fit.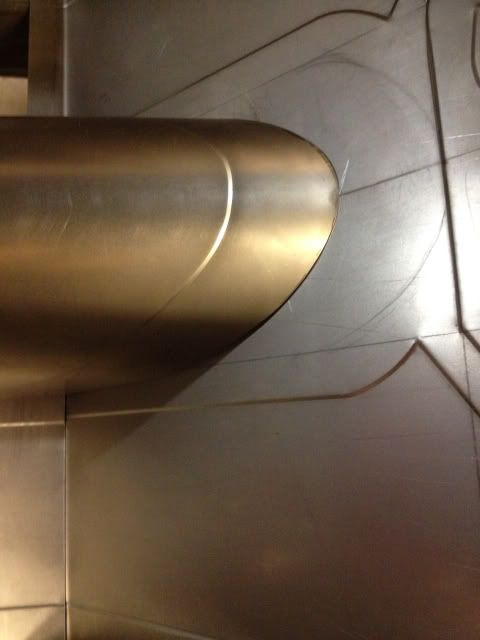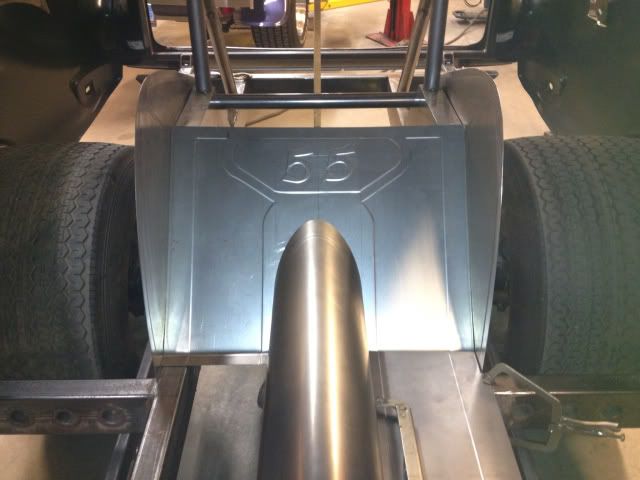 Well, tomorrow my part for the 34 truck I'm working on should be here so it may be a few days before I get back to the 55.