Discussion Starter
·
#1
·
Hi Folks
This is a customers 32 3window we are commissioned to install a stout 392 Hemi and muncy 4speed trans. Now some kits are made to bolt together rather easy and others seem as though the parts were made for a few different makes and models thrown in one package.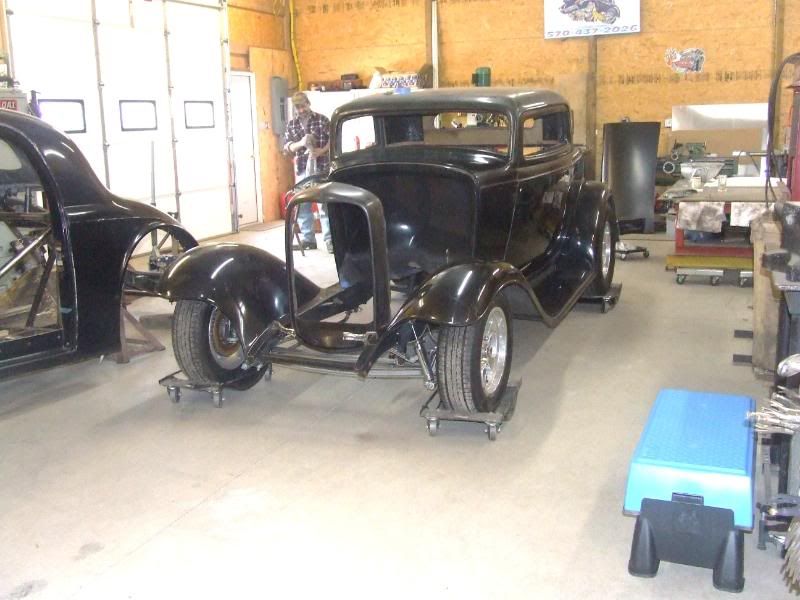 Its fairly obvious this was the best fit we were going to get with these frame rail covers.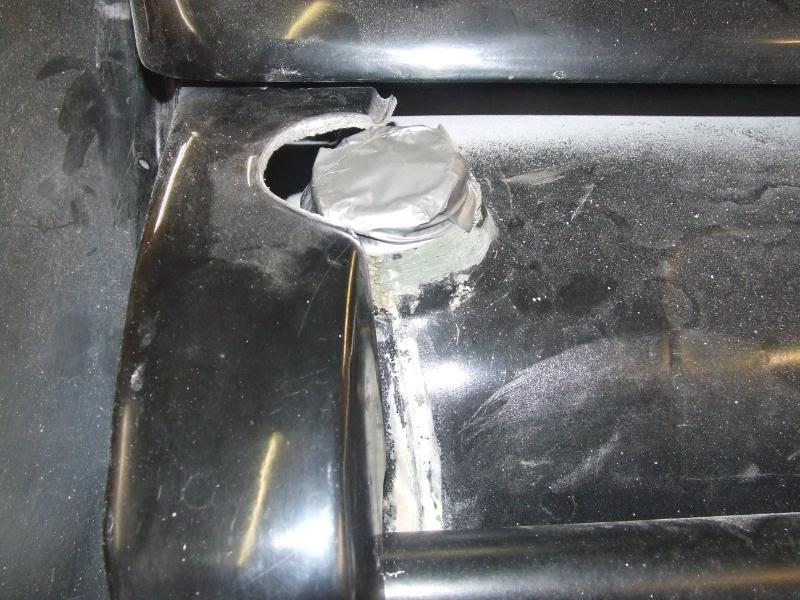 Although we really try not to reinvent the parts at hand ordering new ones at best may still fit half as good, so we set out to make our own to keep better control of quality and fitment.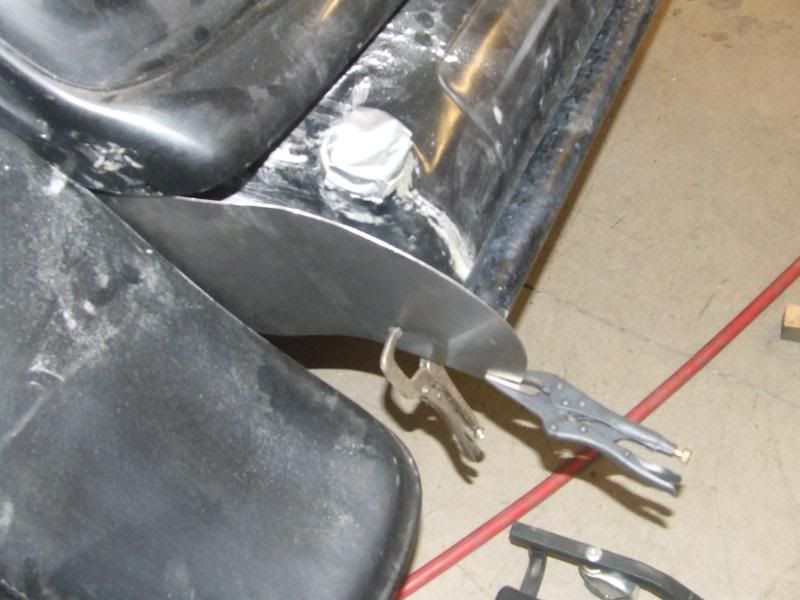 The panels not a difficult panel however the edge has to keep a continuous round over edge of 1/4 inch around the complete radius.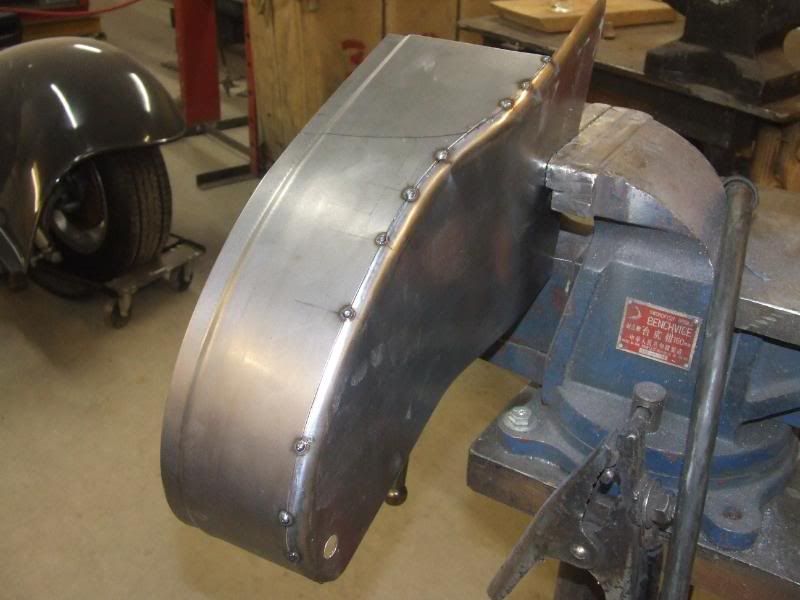 A few things are important and one is to keep a tight gap between both parts to be welded and good penetration in your weld.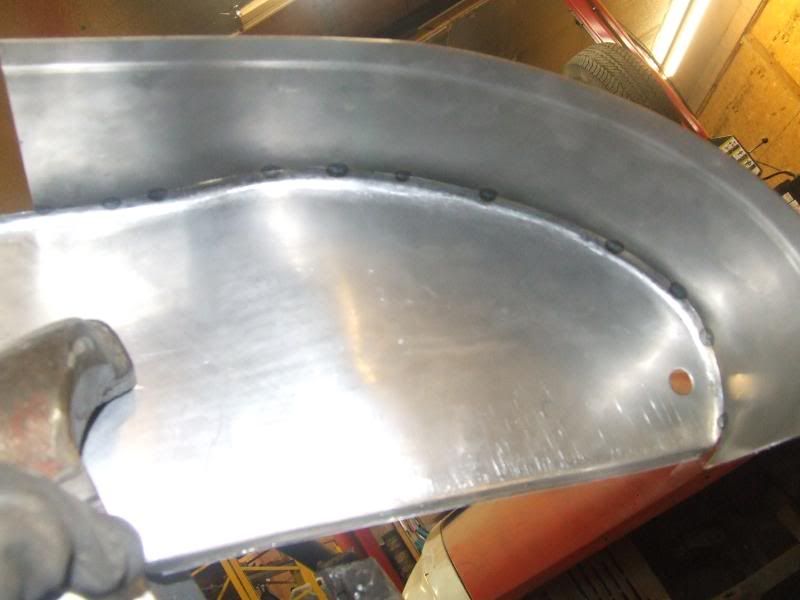 This is about the finish product until the other side is made.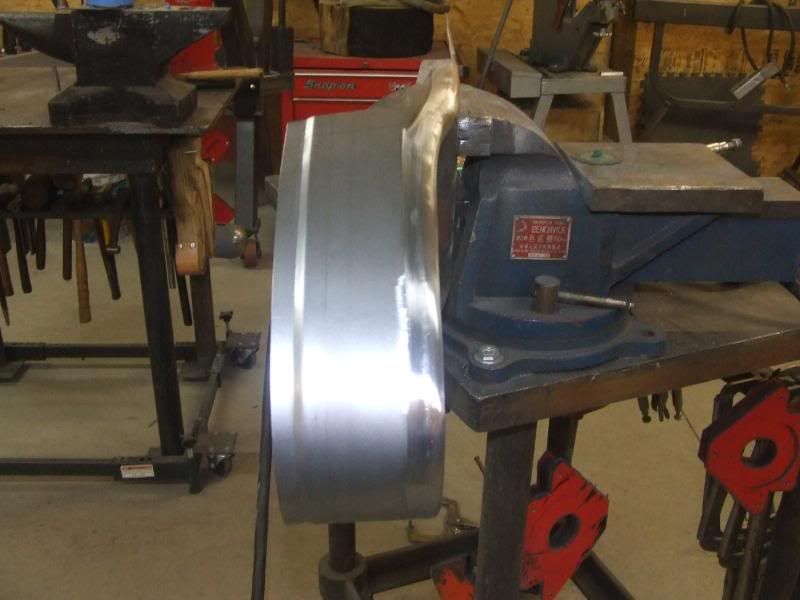 The fit is very close and that is only with a bolt threw with no fastener to hold it tight so I am sure fit will be satisfying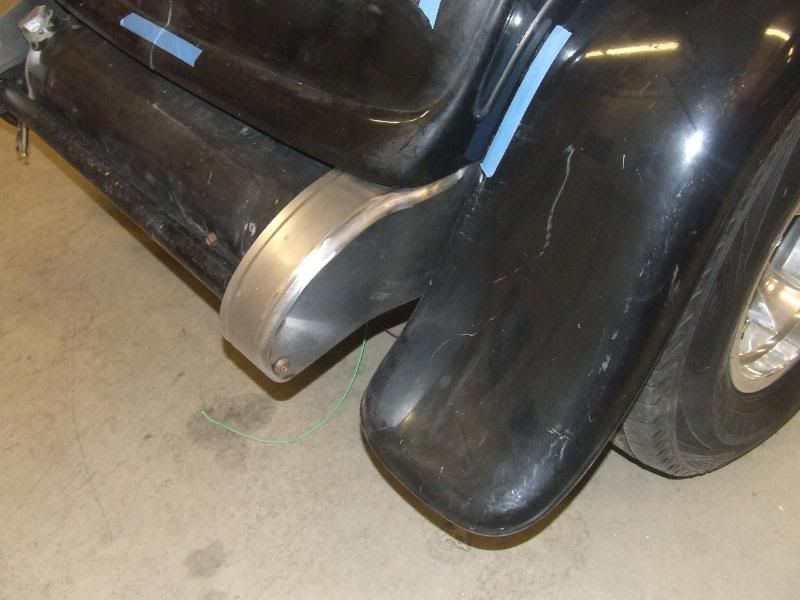 Now I am sure you have noticed this is the opposite side but I had forgot to take photo's of the step one of the round over which I will so you can see how it was achieved.
It's at this point were what I call timing marks come in handy to realign both panels when I remove them from the frame to make changes.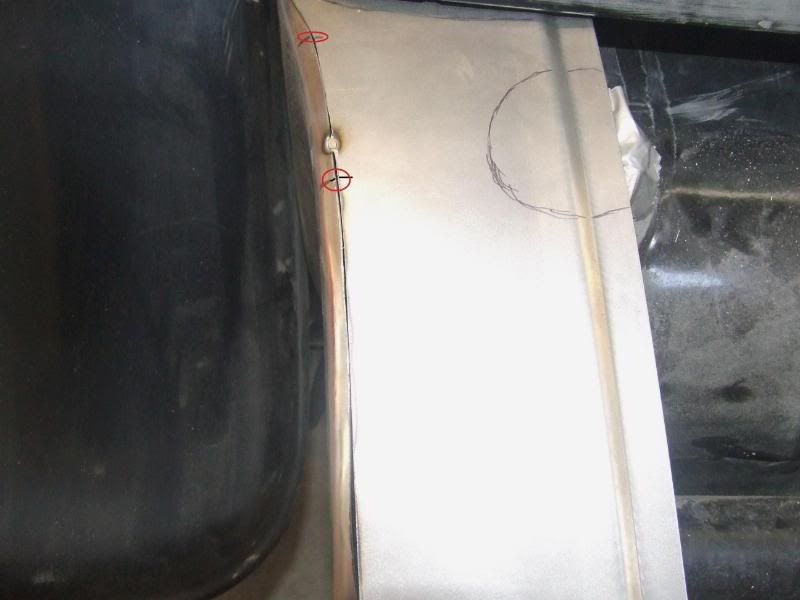 At this point I had to break my tack weld and cut back some of my round over so my top would lay flat in a straight line.
Now remember before when I said use what ever you have to achieve the shape desired ? well here is a great example, I had to use one of my wood mallets to roll the bottom of the contour with out loosing a nice radius.