Discussion Starter
·
#1
·
Have a small repair panel to make on the inside of the A-pillar that supports the lower hinge. They are available from Danchuck and some other vendors but I only need about eight inches or less, and don't want to cut that out of a 28 plus inch panel, and then have to modify it to fit.
So off I went on my venture.
here is the piece I have to duplicate, without the rust of course.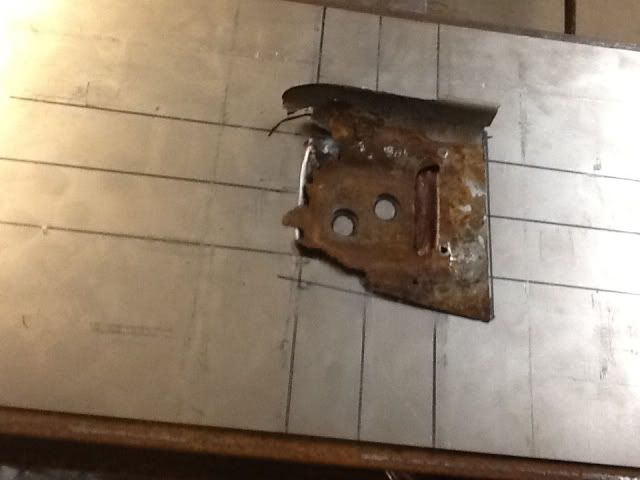 Since I had the I beams handy I figured that it would work as good as any buck I would have to make.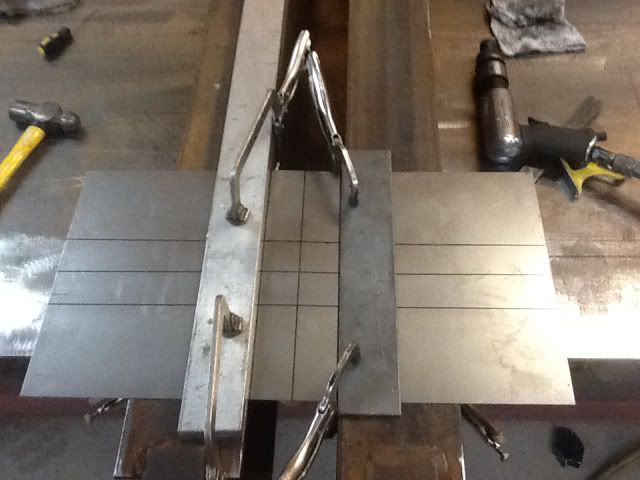 I used my air hammer to gain the deep shape rather quickly.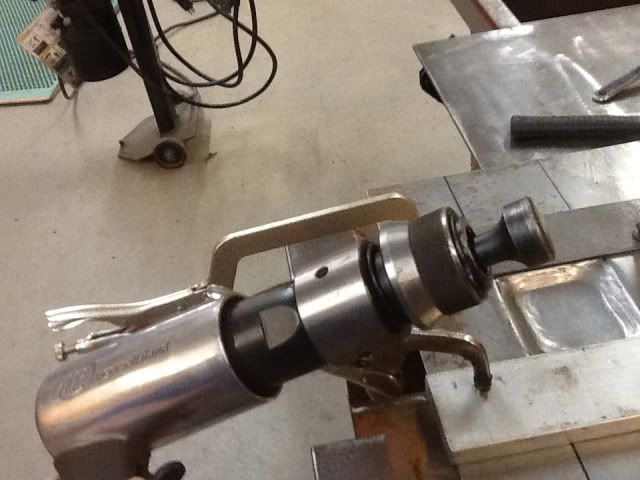 Now I rotated the sheet back and forth to get an edge on my sheet metal..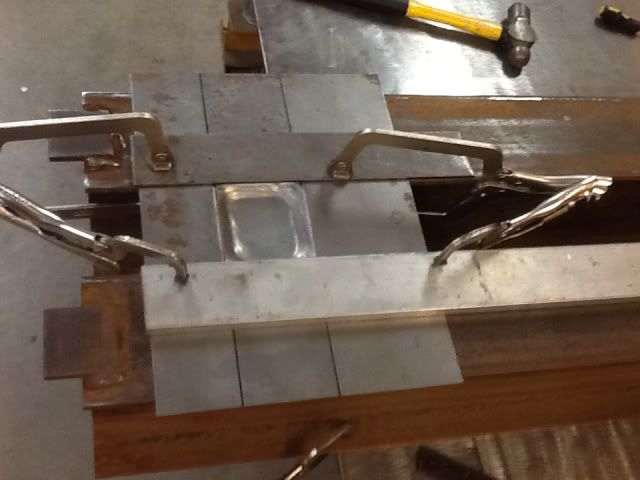 Once I had the area stretched out I would planish it on my anvil.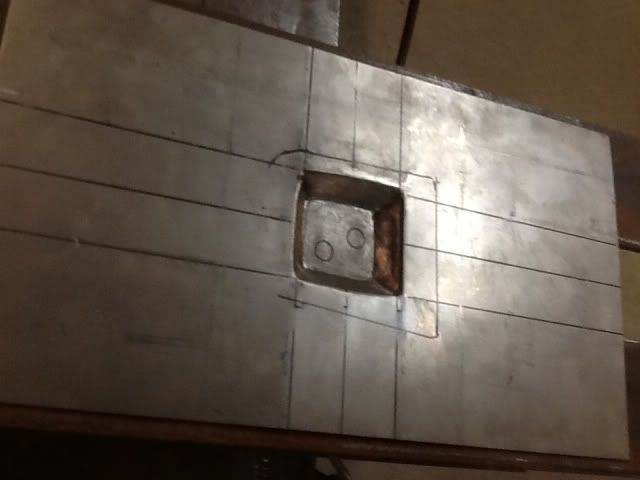 Here it is cut out and ready for me to tip the edge.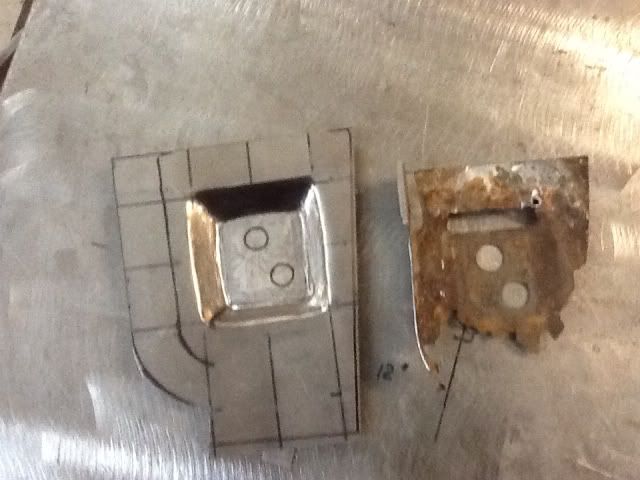 Here's the holes and the edge tipped.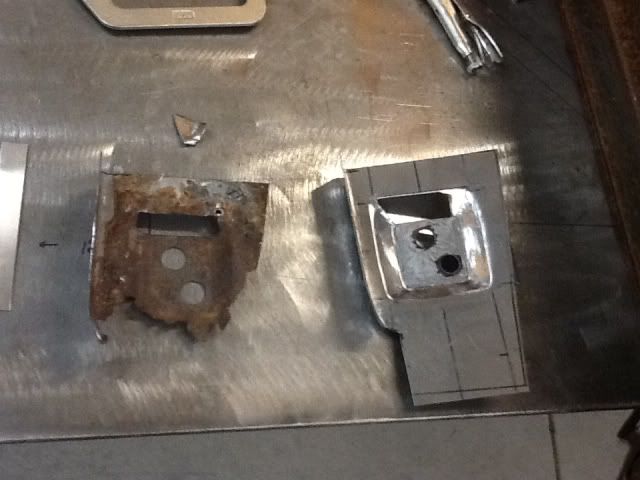 Here it's welded in place. Which this is the weld threw penetration, being I welded from the other side.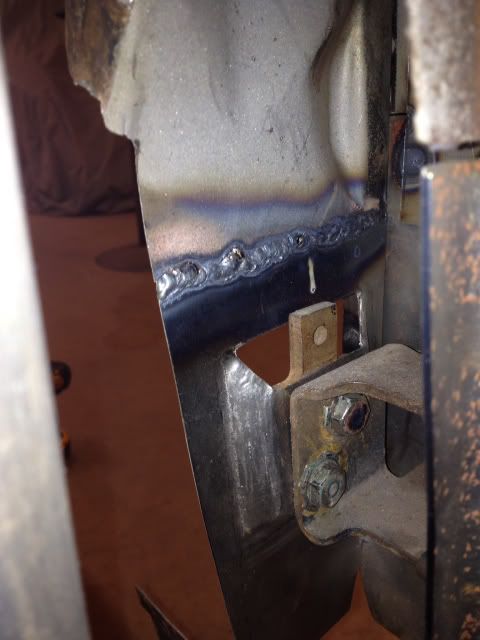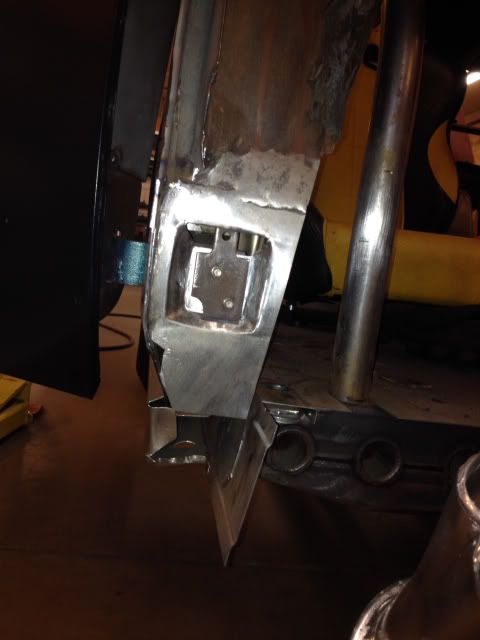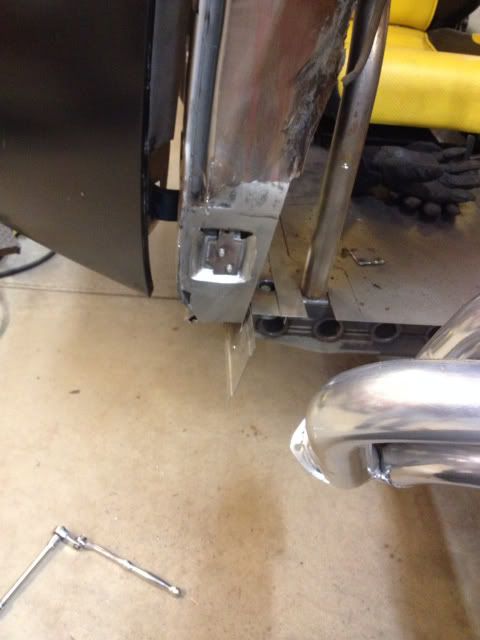 Thanks For Looking