Discussion Starter
·
#1
·
Had some time tonight, so I cut some profile dies, and had a chance to try them out.
I used 3/8 6061 for the dies. I cut them out with the plasma cutter and dressed them up in the mill, and gave them a light polish with 100 grit.
I made a quick follow template out of 18 gauge and tacked a washer to it for the reveal.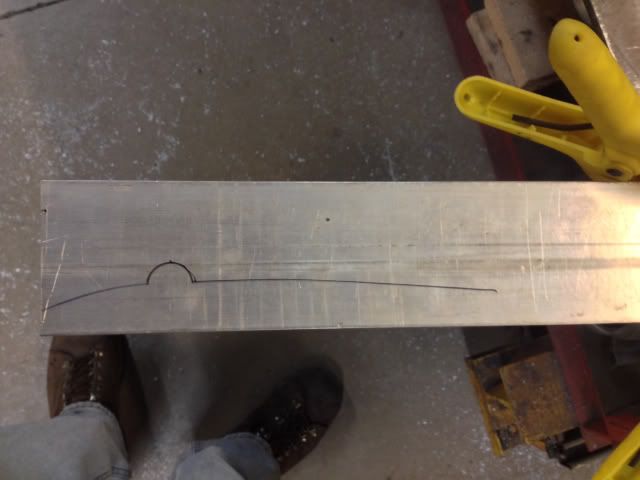 Here's the template.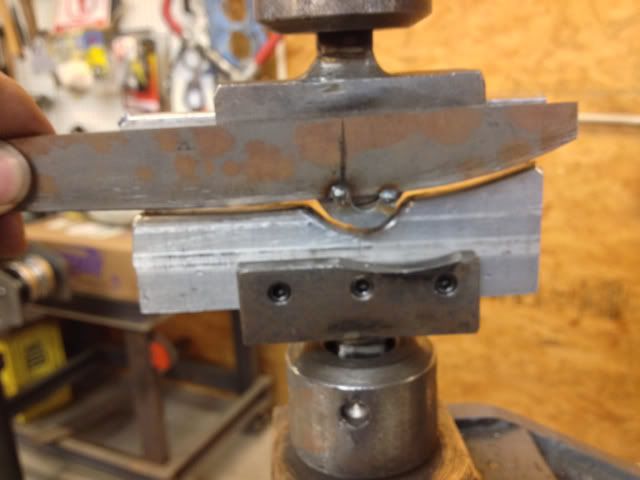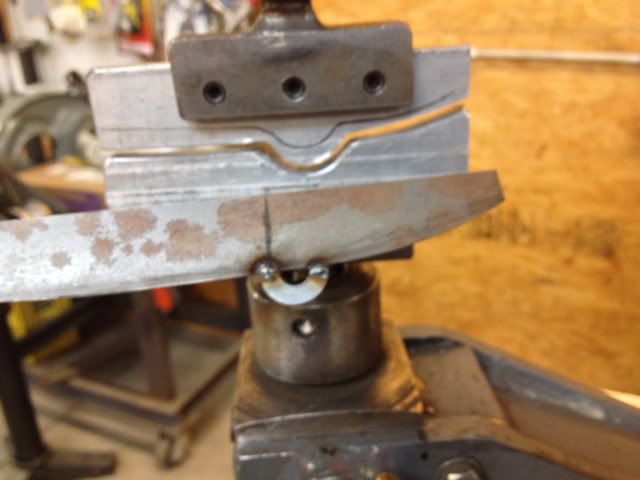 Here's some samples I ran. This one is a short on and pretty straight.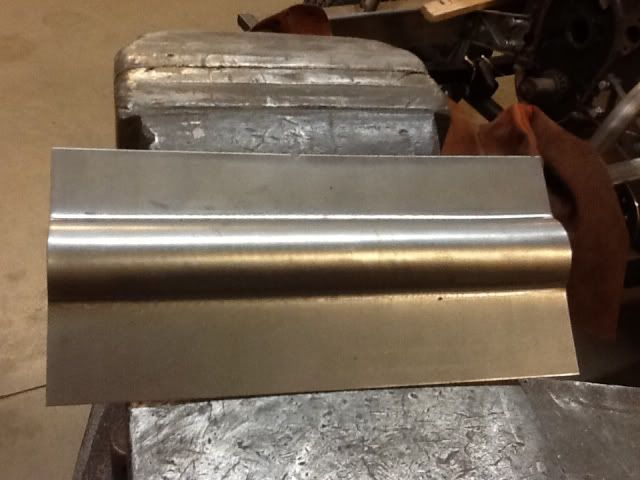 This one I coppied the shape of the cowl and door area on the Chevy.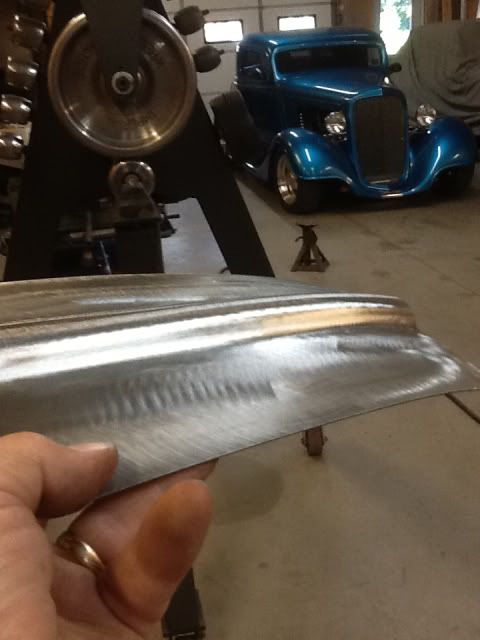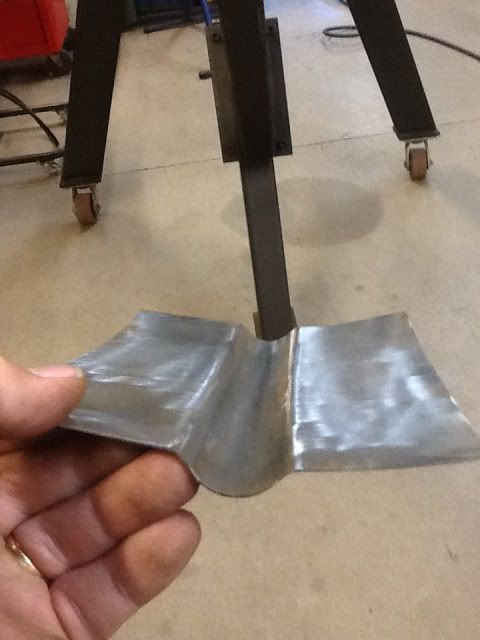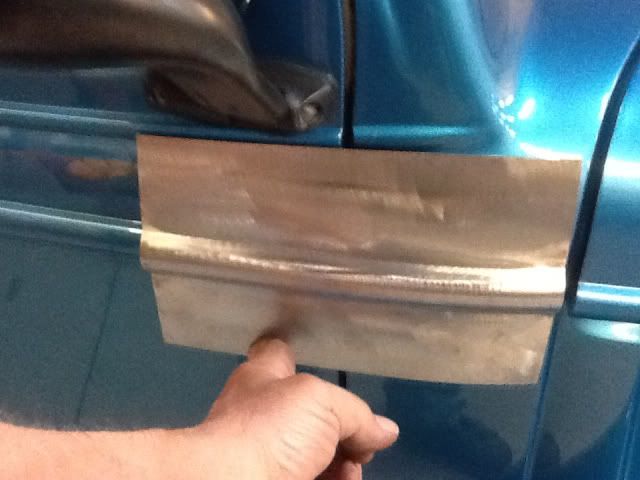 I got the panel to shape as I was pulling it threw the die and pressed down at the same time. In between wheeling the outer edge so the panel would follow easier.
This next panel is 36 inches long. Now it got real ugly and out of hand. I actually put it on the floor and step on it to get it back in shape. Most times a panel wants to relax as its coming out of the die and bend towards the floor, but this one bent up as the die stretched the center of the reveal, almost as if a reverse curve.
So this time I changed the dies around, and it did the same thing. It curved it self in the opposite direction I wanted it to go.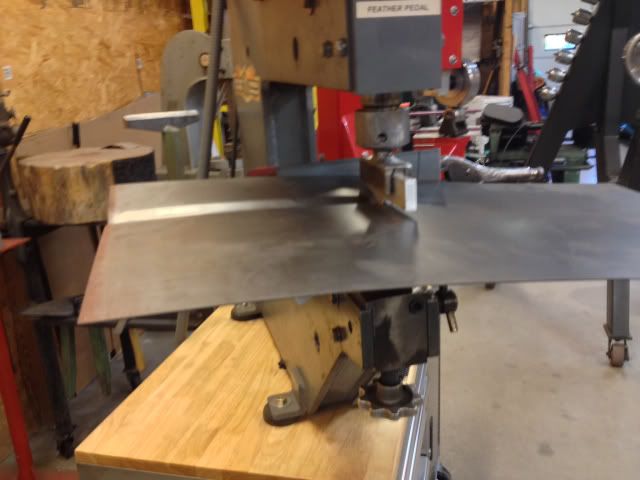 So finally I figured I should have prestretch the panel. Now the die beat the panel up a bit, so I figured I would try to stretch the inside of the reveal and if that worked I would dress the damage frame the die, or my lack of control over the panel and die.
Panel before stretch, notice the reverse in the panel.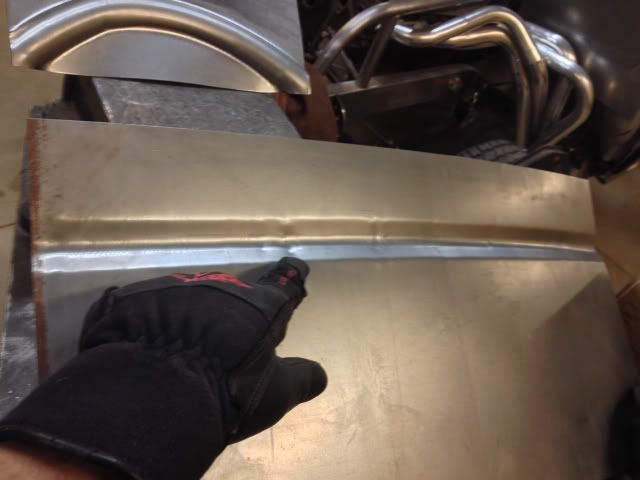 This is after stretch, and also have to mention quite a bit of wheeling on the outer sides to distress the panel, and clean up the damage from me stepping on it.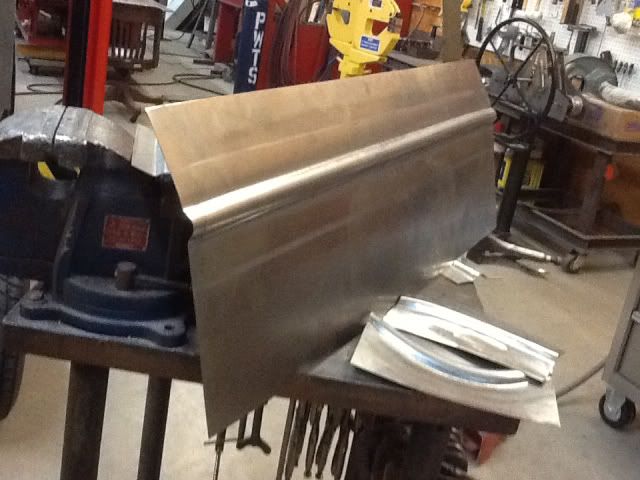 You can see some light witness lines from the edge of the dies, but those will go away as I finish the panel tomorrow.
Thanks for looking