Discussion Starter
·
#1
·
Went shopping for wheels the last few weeks for the Slug. Spoke with Rich the owner, and we are going to give the ones I found down at Tractor Supply. There 15 1/4 inch tall and from what I'm thinking is the pedal car is long enough and wide enough to bring the tire size down to what should look normal. If not we be go back to the drawing board on the tire part of the build.
So here is a shot of all four placed with at its intended wheel base (74 1/2inches) and tracking ( 36 inches to outside bubble ).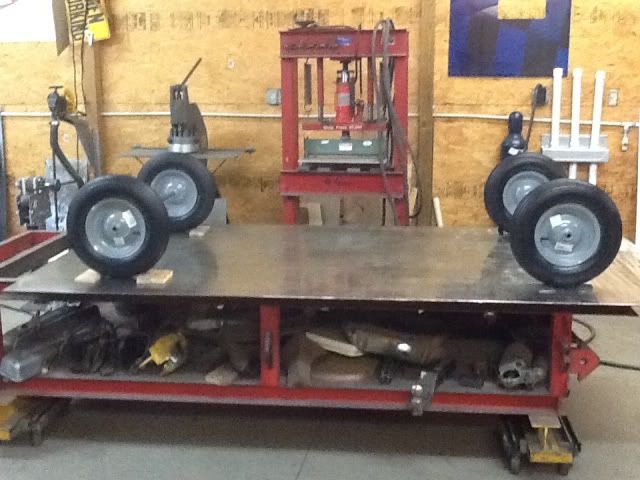 Here's where I'm at with the start of the chassis. I'm using 1X1 16 gauge mild steel tubing. Bends are at 45 degrees with an eight inch kick up. In the rear and I have not figure the front kick up as of yet.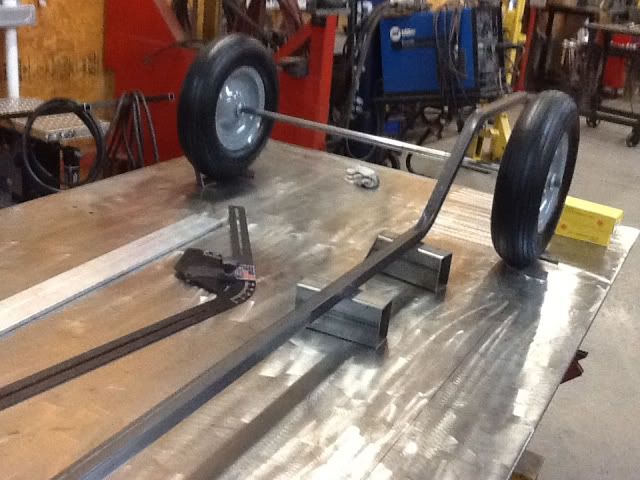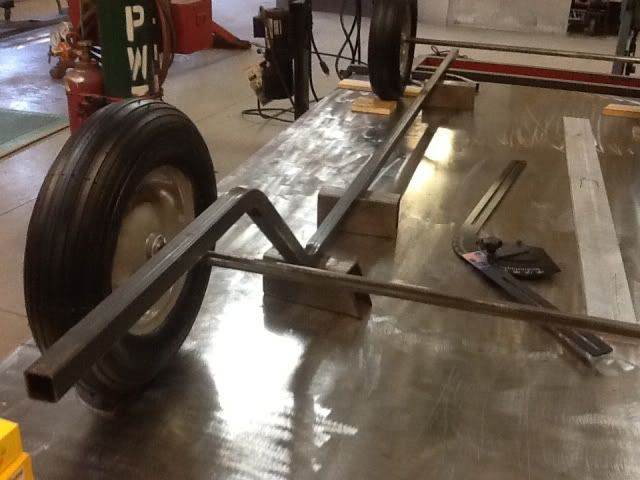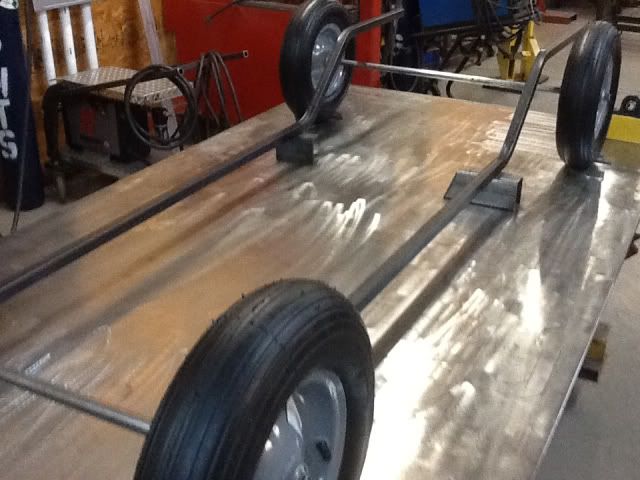 And here I've started my drop axle for the front suspension.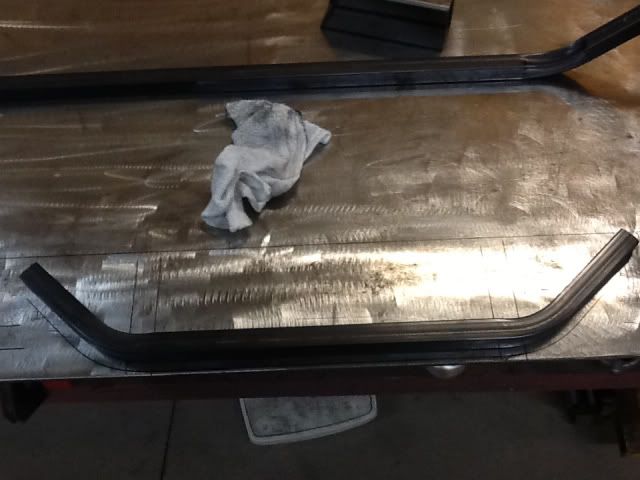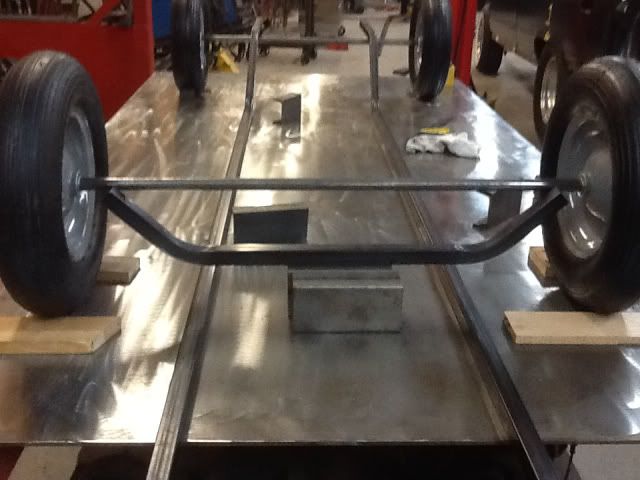 Should make more progress tomorrow. Thanks for looking.