Discussion Starter
·
#1
·
A friend of mine who has a speed shop dropped off an oil pan the other day for a repair. The bottom was a bit banged up and had some light shining threw. Now the tough part is ya just can't find this particular pan. It's a one or two year 327 that has real short reveals on the side, so your can't just throw any pan in its place.
Just out side the marker area is what needs replaced.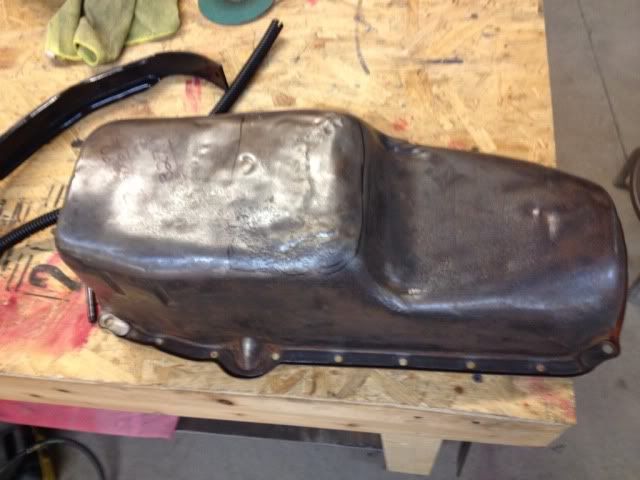 So my patch is 6" X 8" to start, which is about two inches wider so I can stretch the edge to bring it down over.
This is with the corners cut and the first pass with the edge shrunk.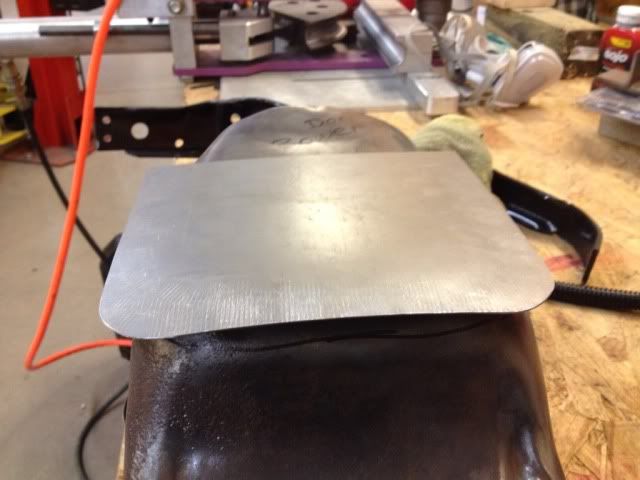 Two more passes and the edge is coming down quick.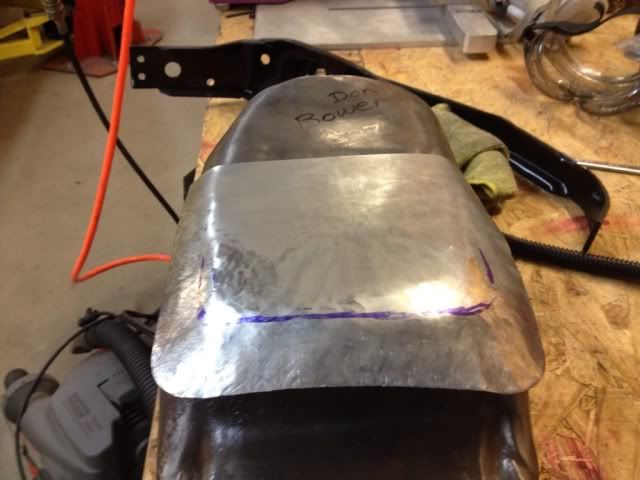 Now it's quite a bit closer and I trimmed some of the excess off and planisher out some of my shrinking marks.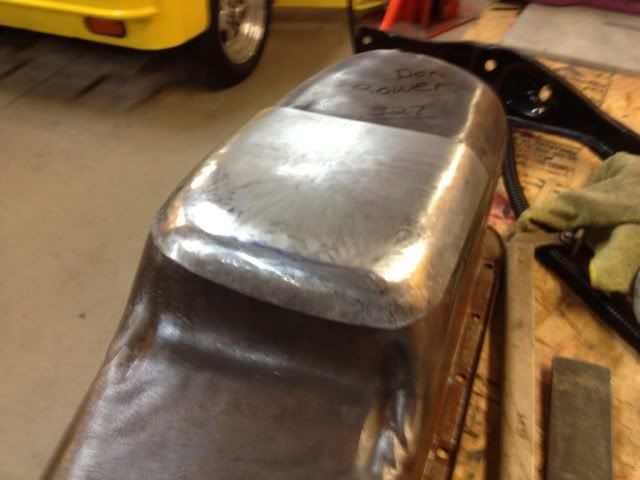 Now I closed my eyes and cut the old one off. Well after closely trace marking ! !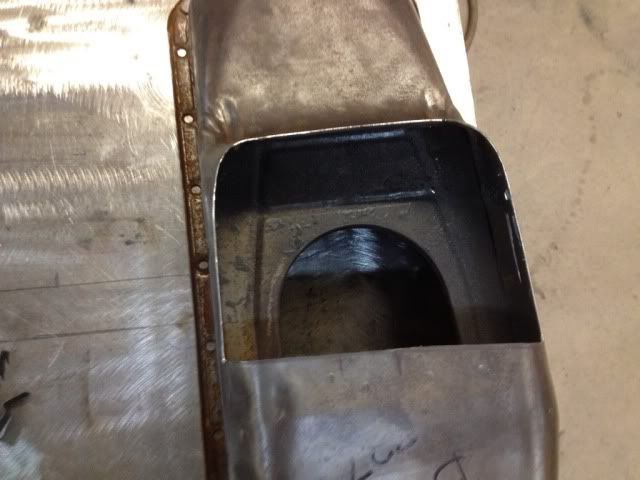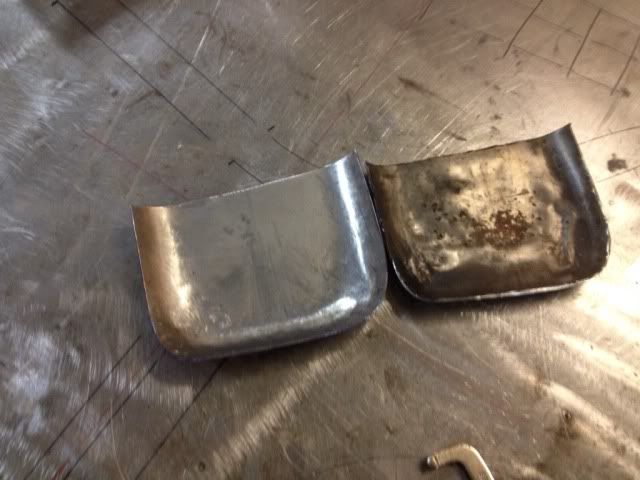 And the initial fit up...
I still have some fine tuning.....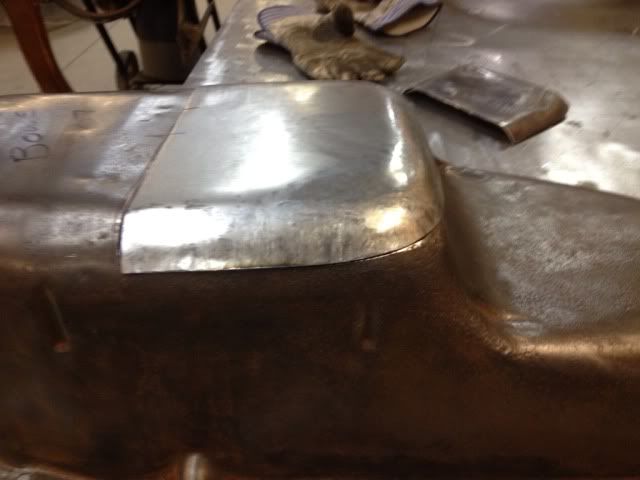 Here tacked in place..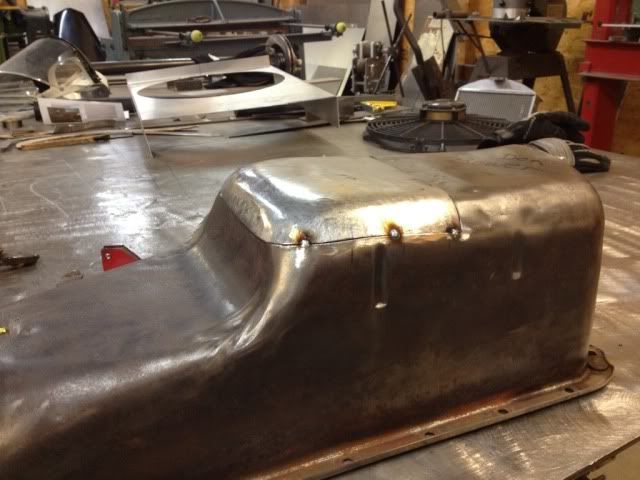 And now burn some good penetration weld..
Now tomorrow I will grind the proud off the weld and metal finish.... Who would of thought on an old oil pan