Discussion Starter
·
#1
·
Hi Guys
For the longest time I've needed to build a table for my bead roller, so I didn't have to rely on someone holding up the panel I may be working on so it don't sag as I'm beading or shaping.
So I mounted it to my bench, and started building my table. A table is super handy, but at times it may get in the way. So here is what I'm came up with ! !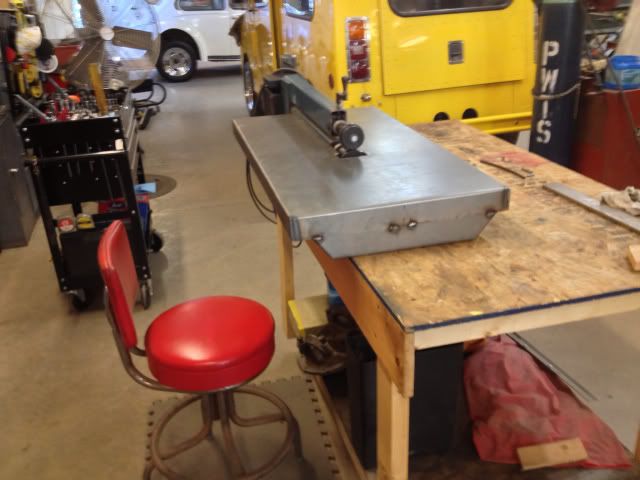 I made it large enough so I could lay a larger panel on it and concentrate on the die instead of watching the panel that it don't sag and deform as I'm rolling it threw any particular die set.
How ever there are times I need to shape a panel as I'm rolling and I will cause down pressure, and the table will get in the way. So here was my quick cure ! !
I'm still going to make a quick prop for it, as its on hinges. This makes it so I can change dies, and it will quick detach so I can remove it all together.
This makes it nice also for small panels so you don't have to constantly grip on the metal and you can move a with a bit more freedom.