Discussion Starter
·
#1
·
I have a 63 Chevy running a 1994 Chevy 350 TBI – less than 1000 miles on a create motor, upgraded to a alloy High Flow Water Pump and installed an old BeCool Radiator I had in an old El Camino that cooled a 327
New Engine added a 2 months ago, starts and runs great, drove is 150 miles to the desert one Saturday ran great radiator leaked and got hot, fixed cap added more coolant drove home no issues over 300 freeway miles.. (That was my test drive on the engine.. With three motor bikes in the back)
Lately around town it over heats for short trips – 10-15 minutes around town
I thought about head gasket.
1- Oil is still a beautiful gold color
2- no water or sludge build up at the top of the rocker cover.
3- No bubbling in radiator when running without cap (Until it over heats)
I build the fan shroud from 1/2 steal and installed a Perma-Cool Fan approx 3000 cfm Fan sits 1.5 inches from Radiator however I fabed sides around fan to create pressure.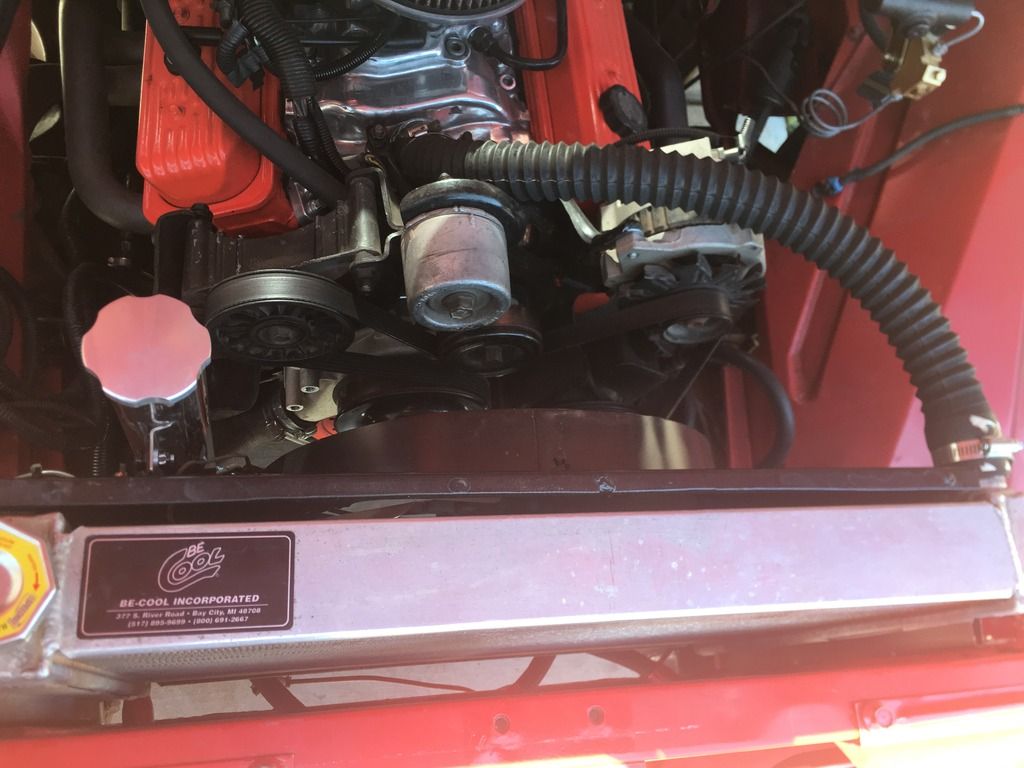 - Yes I checked it works and it really pumps air through
(see video)
It sucks air I just feel it may not be enough
The radiator is mounted rather high, I do have two Alloy Oil coolers in front, but there is a good gap between the radiator and the oil & trans cooler
I thought I must be getting to much re-circulation of heat form the engine so
I fabricated a shield to make sure the air was coming from the grill, it actually made it worse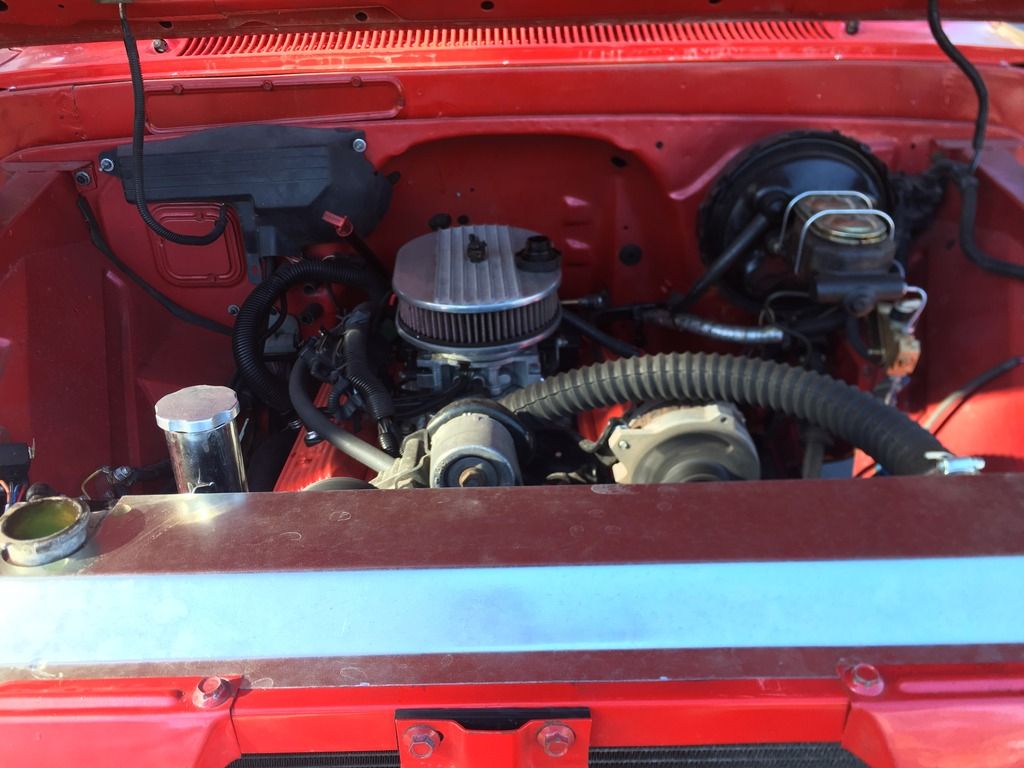 It seems every time I drive it a short distance pressure builds up and pushes water into the overflow which means I am always adding 300 ml (About a small water bottle)
Other info:
- Removed thermostat (San Diego never below 50 degrees anyway)
- New Top Hose
- Check water is flowing (Yes it is)
- High Flow Alloy Reverse Water pump (SKIP WHITE BRAND) - no idea if that is good
My current options
1- Buy a new bigger Alloy radiator with fan & shroud - $4-600
2- Remove lower Cross member and lower Radiator 4 inches
3- Try an old Radiator I have sitting around
I am just lost and hoping I have missed something easy on this build cause my truck needs to be driven..